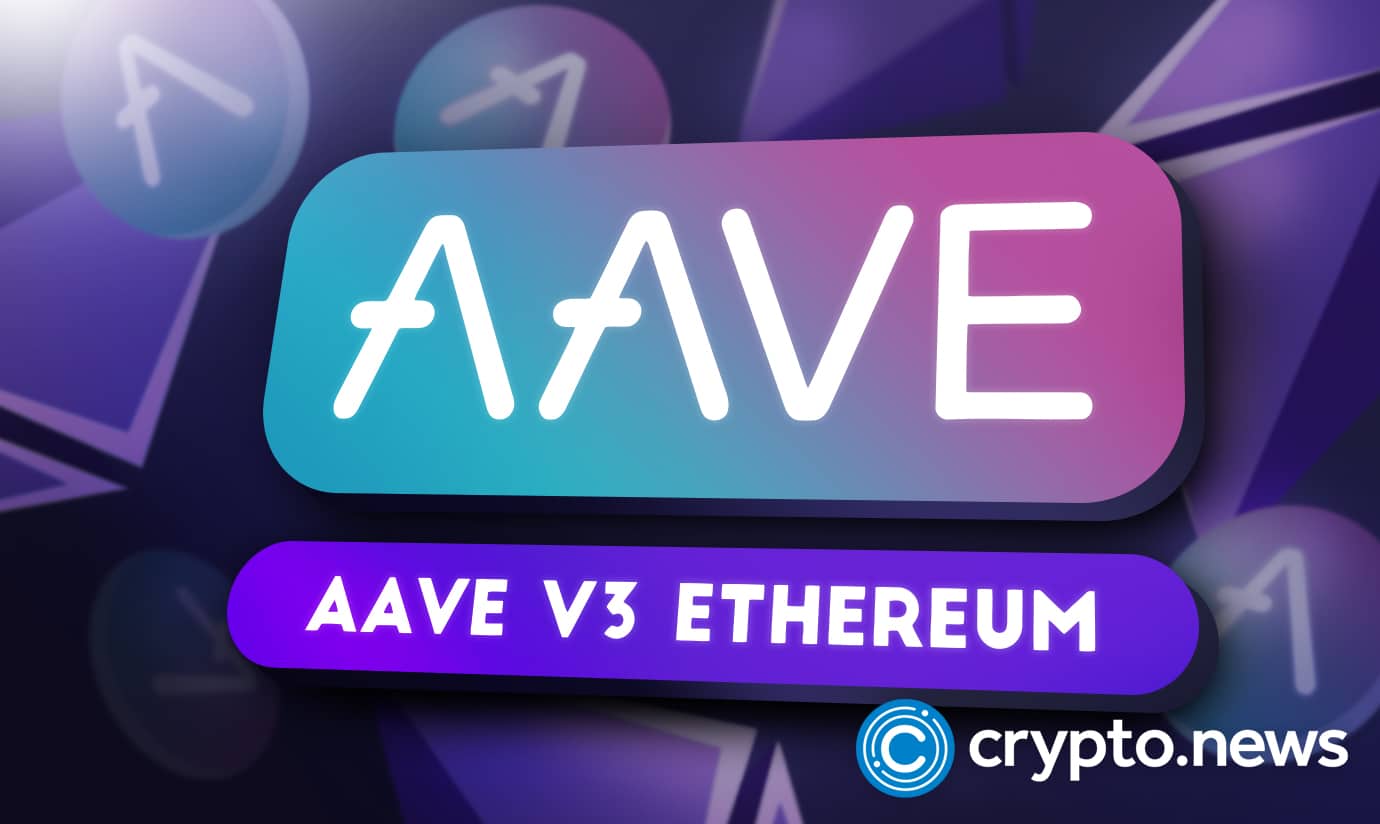 Aave announced the start of voting on the Aave ethereum V3 governance proposal, in which the community attempts to activate Aave V3 in the Ethereum pool.
Aave ethereum v3
gave Governance proposal Adding Aave V3 to the Ethereum pool is among the pre-approved settings by the community. gave Proposal receivedMassive vote on 11th October 2022.
Aave ethereum v3 addresses are available in the aave address book. According to Aave's announcement, voting is in line with the inclusion of Aave V3 Ethereum Pool
Long wait
The release of Aave V3 immediately added it to other networks except Ethereum Pool, which was already running V2.
There was speculation that Ethereum was supposed to upgrade to V2, but the community decided to deploy v3 instead. The decision came after considering the benefits that come with the V3. Aave V3 comes with increased levels of compatibility and reduces the complications faced in V2.
Active Aave V3 in Ethereum Pool has all assets under configuration Governance Forum. They are decided in Snapshot
Actions detailed in the proposal
According to the proposal, the community wants Aave V3 to create an eMode category of all related assets in the Ethereum chain. Operations will approve Aave Guardian to be Emergency Admin.
Finally, the corporation will enable POOL_ADMIN permissions to access the asset lists created in the constructor.
Operations must include V3 listing stewards to manage specific assets. Each steward will deal with a specific asset and then relinquish the role of POOL_ADMIN to bring coordination. This proposal works to limit gas costs.
Polling time
Voting on the proposal officially opened on 23 January 2023 at 13:41 and will officially close on 26 January 2023 at 05:41 UTC +3.
Validation of the proposal
The Aave community tested the proposal through a simulation to test the correctness and accuracy of the pool configuration. Additionally, the proposal has undergone a test in forks, and The proposed code has been reviewed..
Aave is fully decentralized, and Communeity has a say in all his works. It is up to the community to propose, vote, and approve any upgrades to all protocols. Token holders have the power to determine Aave's operations.
Coming after polling on Aave V3 is complete. Unswap v3 "Temperature Check"For 0xPlasma Labs. The Uniswap v3 proposal was approved after an overwhelming majority voted "yes" to join the BNB chain. Uniswap v3 now proceeds to finalization.
Follow us on Google News.
#Aave #ethereum #governance #proposal #vote